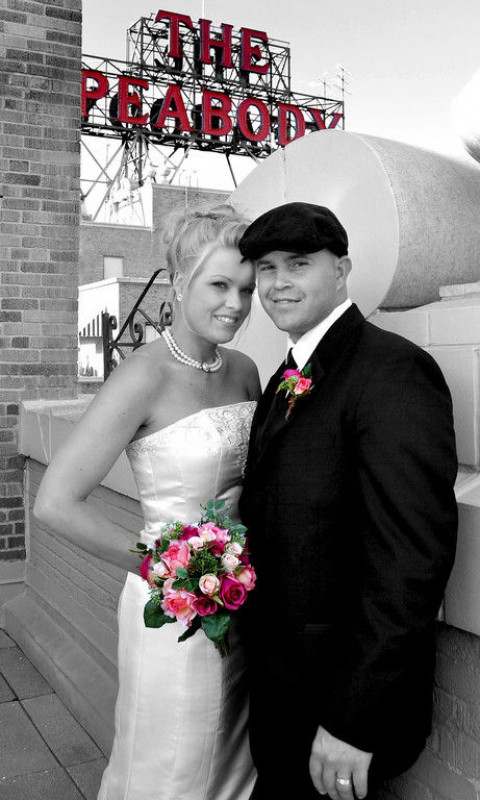 Pizazz Photography & Coordinating proudly serves the Memphis mid-south area as well as all of West Tennessee, North Mississippi and Arkansas, would be delighted to be a part of the most important day in your life. You'll find you've made the right choice by picking "Pizazz". We are available for weddings of all sizes and budgets. Packages beginning at only $300. We capture your wedding day memories to last a lifetime. Whatever your needs may be...You'll find it at Pizazz! Give us a call to set an appointment!
Specialties
Affordable
Album Design
Albums
Anniversary Photos
Art Nude
Award Winning
Beach Photography
Beauty & Fashion Photography
Black & White Photography
Boudoir Photography
Bridal Photos
Business & Corporate Headshots
Canvas Prints
Cars
Certified Professional Photographer
Commercial Advertising (Products, Marketing)
Concert Events
Conferences
Conventions
Corporate
Corporate Event Photography
Corporate Events
Couples
Creative Event Photos
Creative Individuals
Creative Photography
Customized Services To Your Needs
Dance
Destination Weddings
Digital Editing
Digital Enhancements
Digital Image Enhancement
Digital Image Files Included With Your Session.
Digital Imaging
Digital Photography
Engagement Shoots
Entertainment
Event Photography
Executive Portraits
Family and Class Reunions
Family Photography (Portraits, Lifestyle, Vacation)
Fashion Photography
Fine Art Maternity Portraits
Fine Arts & Artistic Style
Food, Wine & Beverage
Fun
Glamour Portraiture
Graduation
Headshots
Healthcare Industry
High School Senior Portraits
Image Enhancement
Interiors
Landscape Photography
Legal Photography
Lifestyle
Lifestyle Photography
Medical
Music
Musicians
Nature
On-Location
Outdoor
Outdoors
Pageant Photography & Headshots
Parties
People
Photo Books
Photo Manipulation
Photographer Of Fine Art.
Photojournalistic Style
Portfolio
Portrait Photographer
Portraits
Prints
Professional
Professional Photography
Proms
Real Estate Photography
Retouching
Schools
Senior Photo Session
Small Weddings
Special Effects
Special Events
Still Life
Stock
Studio Sessions
sweet 16
Teens
Themed Photography
Trash The Dress Session
Vintage
Vintage Pin-up Photography
Wedding Albums
Wedding Photography
Wedding Photojournalist
Weddings on a Budget
Wildlife
Youth Sport Photography
Youth Sports