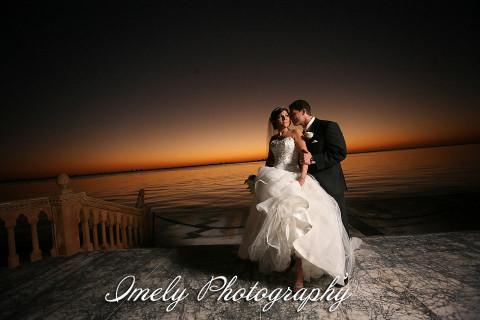 Imely Photography & Video is providing the Highest Quality Photography and Video services in Sarasota Florida since 1997. We offer Internationally acknowledged Award Winning Wedding Photojournalism along with Coffee Table digital StoryBook Albums and Exciting Cinematic Style Wedding Videos in movie-like WideScreen HD Format. Please check out our on line Samples.
TIBOR IMELY the photographer and owner has been creating memorable heirlooms since 1988. This is his only profession which allowed him to establish his stylish, yet pleasantly natural approach to capturing all the emotion and fun of the Wedding Day.
He will photograph your most important day only the way You want it, which guarantees your complete satisfaction. All the photography packages include the Traditional & Photojournalistic coverage. You can be confident, you will have "MEMORIES YOU WILL LOVE"
Specialties
Action Sports Photography
Baby Portraits
Beach Photography
Beauty & Fashion Photography
Children's Photography
Commercial Advertising (Products, Marketing)
Corporate
Destination Weddings
Engagement Shoots
Environmental
Executive Portraits
Family Photography (Portraits, Lifestyle, Vacation)
Headshots
High School Senior Portraits
Landscape Photography
Maternity & Infant Newborn Photography
Modeling Portfolio & Headshots
People
Pet Photography
Photojournalistic Style
Portraits
Real Estate Photography
Videography
Wedding Photography