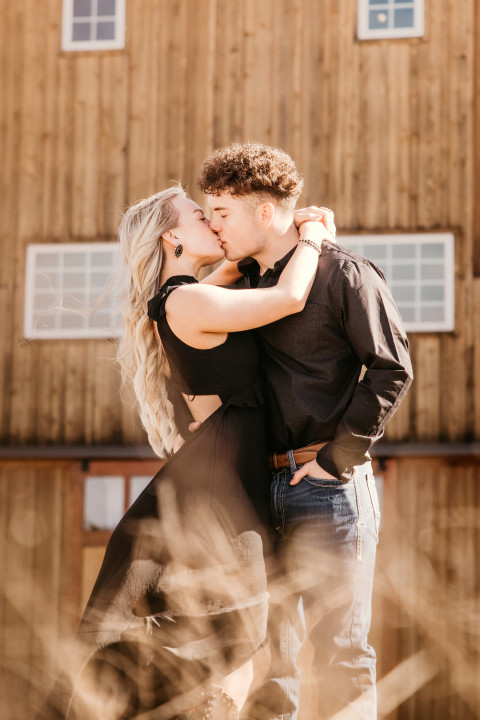 Welcome to Nine13 Studios, located in the heart of Paola, KS! As a small photography business, I am dedicated to providing you with exceptional service and stunning visual memories that last a lifetime.
Whether you're looking for wedding photography, family portraits, or commercial photography, I have the experience and creativity to bring your vision to life. Using the latest technology and techniques, I ensure that every shot is perfect, and I'm committed to delivering exceptional service to every client.
At Nine13 Studios, I believe that every photo tells a story, and I'm dedicated to capturing the unique personalities and emotions of each subject. From the initial consultation to the final product, I work closely with my clients to ensure that every detail is taken care of and that the end result is nothing short of amazing.
So whether you're celebrating a special occasion or looking to create a visual representation of your brand, trust Nine13 Studios to capture the essence of your story with my exceptional photography services. Thank you for considering Nine13 Studios!
Specialties
Baby Portraits
Black & White Photography
Bridal Photos
Business & Corporate Headshots
Children's Photography
Commercial Advertising (Products, Marketing)
Corporate
Destination Weddings
Digital Photography
Engagement Shoots
Event Photography
Family Photography (Portraits, Lifestyle, Vacation)
Headshots
High School Senior Portraits
Landscape Photography
Lifestyle
Maternity & Infant Newborn Photography
Mobile Studio
Modeling Portfolio & Headshots
Natural Light
On-Location
Outdoor
Parties
Portraits
Real Estate Photography
Retouching
Studio Sessions
Wedding Photography