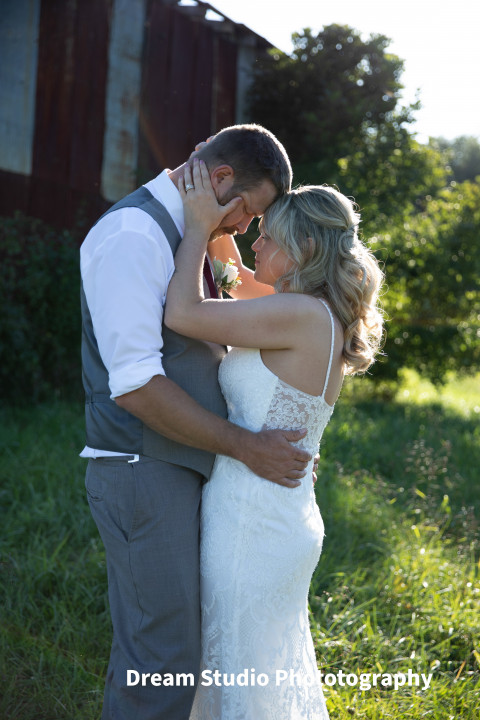 **Email me at ridingadream @ yahoo. com for more info! Inquiries from this site must include a phone number or I cannot answer you back.**
Bold and dramatic photography styles for your maternity, family, newborn, individual portraiture, as well as weddings and events. Located in Jackson County in the Hoosier National Forestry and my passion is capturing moments thru photography.
Inside my studio with studio lighting, our rustic outside weathered barn setting, or on location. Boho, artistic, western, floral and more, or choose the beautiful, natural outdoor surroundings with ponds, trails, barns, and even a creek with a gorgeous waterfall!
Need help with session styling? We're available to help! We provide a client closet with maternity friendly dresses to get that gorgeously dramatic shot you're dreaming of!
We also provide lab quality prints on site and often while you wait! Also available to travel to surrounding counties and do destination weddings.
Please be sure to include your phone number in your inquiry. You may also email me directly at ridingadream @ yahoo. com.
Thank you for considering me for your photography needs!
Specialties
Action Sports Photography
Anniversary Photos
Baby Portraits
Beauty & Fashion Photography
Black & White Photography
Bridal Photos
Children's Photography
Destination Weddings
Digital Photography
Engagement Shoots
Event Photography
Executive Portraits
Family and Class Reunions
Family Photography (Portraits, Lifestyle, Vacation)
Glamour Portraiture
Headshots
High School Senior Portraits
Lifestyle
Maternity & Infant Newborn Photography
Natural Light
On-Location
Outdoor
Parties
People
Pet Photography
Portraits
Retouching
Special Effects
Studio Sessions
Wedding Photography
Weddings on a Budget