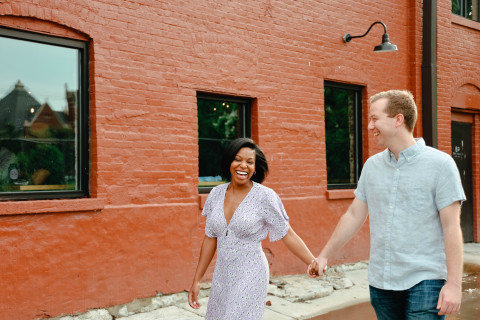 capturing moments is our favorite
husband + wife duo
based in kentucky
traveling worldwide
we love all faces, spaces, + places
wedding + event photography
family + couple sessions
portraits, headshots, senior photos
real estate photo/video (w/ drone footage)
business + product photography
We love to capture real memories and moments in time. While we can offer classic styles, we really love a warmer photojournalistic style.
We typically produce between 25-50 photos per hour of shooting, but this can vary depending on the type of work and the total duration.
We are pretty flexible and open to ideas, so please let us know any requests or questions!
We provide most lighting and equipment needed free of charge. This includes all camera equipment, drone equipment, gimbal stabilizer, soft box and umbrella lighting, and three backdrop options for studio shooting including green screen. If additional equipment is needed it may be provided by the client, or we can provide it for an additional fee.
Specialties
Anniversary Photos
Architectural Photography
Beach Photography
Bridal Photos
Canvas Prints
Commercial Advertising (Products, Marketing)
Corporate
Destination Weddings
Digital Photography
Editorial
Engagement Shoots
Entertainment
Event Photography
Family and Class Reunions
Family Photography (Portraits, Lifestyle, Vacation)
High School Senior Portraits
Interiors
Landscape Photography
Lifestyle
Natural Light
Nature
Outdoor
Parties
People
Photojournalistic Style
Portraits
Real Estate Photography
Retouching
Travel & Tourism
Wedding Photography
Weddings on a Budget