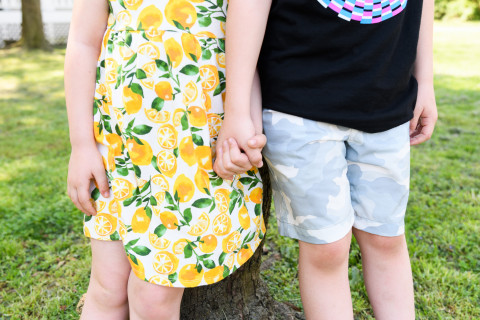 I'm a portrait photographer in the charming town of Waxhaw, NC, but I shoot all over Union County - and even further!
Every family has a story ... a story worthy of being told and retold. That story is told through tales and traditions, of course, but also through family portraits. We owe it to ourselves (and our children and grandchildren) to make sure we have more than just a Facebook timeline to tell the visual story of our family.
Of course, finding the time and making all the decisions for family portraits can seem overwhelming, can't it?
Our busy modern world keeps us running from event to event, notifications pinging away, information blaring at us - even from the gas pump! It is easy to get to the end of a year and realize you've got selfies and snapshots, but no quality images of your whole family. Year upon year - and before you know it whole childhoods have passed!
Let me help you with that!
I'd love to help you get warm, fun photos filled with love, while having a fun, easy-going experience. Let me take away all the headache from finally getting family portraits done!
Your portrait experience has been designed to make the whole process, from booking to delivery, as enjoyable and simple as possible!
Please reach out to me at https://www.kdwilliamsonphotography.com/contact-me! (I do not have access to notifications on this website.)
Specialties
Anniversary Photos
Baby Portraits
Black & White Photography
Canvas Prints
Children's Photography
Digital Photography
Event Photography
Family and Class Reunions
Family Photography (Portraits, Lifestyle, Vacation)
High School Senior Portraits
Lifestyle
Natural Light
Parties
People
Portraits
Retouching