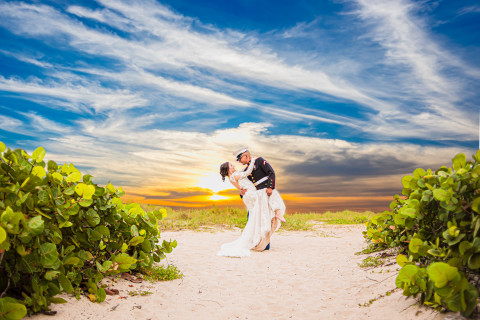 South Florida Wedding Photographer
My name is Alfredo Valentine and I'm a photographer in South Florida. I specialize as South Florida wedding photographer, portrait photographer and headshot photographer. I'm pretty well known as an event photographer in Fort Lauderdale, Miami and Palm Beach and branded as Couture Bridal Photography.
My wedding images are best known for being photojournalistic (candid), elegant, romantic and timeless. Most of all, I'm fun, friendly and passionate about photography. I am based in Fort Lauderdale and central to Miami, Palm Beach, Broward, the Florida Keys and Naples, Florida.
WEDDING PHOTOGRAPHER
As a south Florida wedding photographer, I have photographed for over 300 couples. I would love to photograph your wedding as well. I pretty sure you'll love my fun, dynamic and timeless wedding photography along with my ability to help you feel comfortable and relaxed as I photograph you.
PORTRAIT PHOTOGRAPHER
Searching for the top South Florida portrait photographer isn't an easy job. I specialize in on-location portraits, family portraits, corporate headshots, maternity and bridal portraits. I have also provided editorial photography for local and national publications and ad campaigns.
When you choose me as your photographer, I will create an amazing portrait you'll want to share with your family, friends, customers and co-workers. If you need a profile photo for online dating or LinkedIn, I am more than happy to help you out.
MATERNITY PHOTOGRAPHER
I started doing maternity photography in South Florida for my past wedding couples, and now it has become a big part of what I do during the week and on Sundays. Mothers to be love the maternity photography style I incorporate in my maternity photography sessions.
Maternity photography sessions can take place in-home or on-location throughout South Florida.
SERVING ALL OF SOUTH FLORIDA
Brownsville, Coral Gables, Coral Terrace, Country Club, Country Walk, Cutler Bay, Doral, El Portal, Fisher Island, Florida City, Fountainebleau, Gladeview, Glenvar Heights, Golden Beach, Golden Glades, Goulds, Hialeah, Hialeah Gardens, Homestead Base CDP, Homestead, Indian Creek village, Ives Estates, Kendale Lakes, Kendall Kendall West CDP, Key Biscayne, Leisure City, Medley, Miami Beach, Miami, Miami Gardens, Miami Lakes, Miami Shores, Miami Springs, Naranja, North Bay Village, North Miami Beach, North Miami, Ojus, Olympia Heights, Opa-locka, Palm Springs North CDP, Palmetto Bay, Palmetto Estates, Pinecrest, Pinewood, Princeton, Richmond Heights, Richmond West CDP, South Miami, South Miami Heights, Sunny Isles Beach, Sunset, Surfside, Sweetwater, Tamiami, The Crossings, The Hammocks, Three Lakes, University Park, Virginia Gardens, West Little River, West Miami, West Perrine, Westchester, Westview, Westwood Lake, Boulevard Gardens, Broadview Park, Coconut Creek, Cooper City, Coral Springs, Dania Beach, Davie, Deerfield Beach, Fort Lauderdale, Franklin Park, Hallandale Beach, Hillsboro Beach, Hillsboro Pines, Hollywood, Lauderdale Lakes, Lauderdale-by-the-Sea, Lauderhill, Lazy Lake, Lighthouse Point, Margate, Miramar, North Lauderdale, Oakland Park, Parkland, Pembroke Park, Pembroke Pines, Plantation, Pompano Beach, Roosevelt Gardens, Sea Ranch Lakes, Southwest Ranches, Sunrise, Tamarac, Washington Park, West Park, Weston, Wilton Manors, Acacia Villas CDP, Atlantis, Belle Glade, Boca Raton, Boynton Beach, Briny Breezes, Cabana Colony CDP, Canal Point, Cloud Lake, Delray Beach, Glen Ridge, Golf, Greenacres city, Gulf Stream, Gun Club Estates, Haverhill, Highland Beach, Hypoluxo, Juno Beach, Juno Ridge, Jupiter Farms CDP, Jupiter Inlet Colony town, Jupiter, Kenwood Estates CDP, Lake Belvedere Estates, Lake Clarke Shores, Lake Harbor, Lake Park, Lake Worth, Lantana, Limestone Creek, Loxahatchee Groves Manalapan , Mangonia Park, North Palm Beach, Ocean Ridge, Pahokee, Palm Beach Gardens
Palm Beach Shores, Palm Beach, Palm Springs, Pine Air CDP, Plantation Mobile Home Park, Riviera Beach, Royal Palm Beach, Royal Palm Estates, San Castle CDP, Schall Circle, Seminole Manor, South Bay, South Palm Beach, Stacey Street, Tequesta, The Acreage, Watergate CDP, Wellington, West Palm Beach, Westgate CDP, Westlake*
WEDDING PHOTOGRAPHY TEAM
Our small but growing team of amazing Fort Lauderdale Photography include Sandra(left) and Yanelis(right), who provide the best wedding photography experience to couples that choose Couture Bridal Photography as Fort Lauderdale and South Florida's top wedding photography studio.
Sandra an accomplished portrait and boudoir photography plays some of the most important roles at Couture Bridal Photography to make every couples experience with us the most amazing possible. As Couture Bridal Photography's studio manager, lead wedding photographer, portrait specialist, assistant photographer and photography assistant she makes sure every detail is covered leading up to a couples wedding day.
Yanelis joined Couture Bridal Photography as a associate lead photographer in April of 2019. She has a passion for capturing special moments and creating spectacular images that compliment the Couture Bridal Photography style. Yanelis is warm, fun and provides couples getting married throughout South Florida with amazing wedding photography Couture Bridal Photography is known for throughout Florida and destination weddings worldwide.
PUBLISHED AND FEATURED PHOTOGRAPHY
CLIENT REVIEWS
How you feel about your experience with Couture Bridal Photography is the most important to my team and I. I know how much planning and stress is involved with planning a wedding. We are honored to have worked with so many amazing people and we make sure we deliver the most fun and excitement possible during our time with you. If you want to read more reviews for real clients, we have reviews on Google, Weddingwire and The Knot.
BEST WEDDING PHOTOGRAPHERS IN FLORIDA
Welcome to Couture Bridal Photography, South Florida's top rated wedding photographers serving Miami. Fort Lauderdale, Palm Beach, Florida Keys and Naples. We've become the most trusted wedding photographers in South Florida for our approach to unique and artistic style of wedding photography, the experience we deliver to every client, and convenient payment plans. As a premiere wedding photography studio with a team of top professional photographers, we also provide real world advice and guidance for couples planning their weddings personally or through our informative articles on this website. As passionate professional photographers, we strive to provide every couple the most personalized photography experience that is unintrusive, so all eyes are on you on your wedding day.
As a boutique luxury wedding photography studio we offer a line of the highest quality products to enhance and complete your wedding photography experience. Our hand-made Italian wedding albums are made from the finest material and fully customizable to be as unique as you are. Furthermore, we provide professional printing and wall art of museum quality to enhance your home or office with your heirloom artwork created by our photographers. All our products are intended and designed to compliment every aspect of your wedding day photography experience.
The biggest joy is the raves and kind words past clients leave us, which is a testament to our wedding photography style, personalized service and availability when they had questions. To be trusted with capturing the most precious time in a couples newest chapter is an honor we don't take lightly. We take pride in being witness to every fleeting moment of your wedding day and consistently delivering the finest professional wedding photos you'll share and treasure for a lifetime. Your wedding photography and capturing it as a completely new experience and a fresh pair of eyes, is how we approach each and every wedding photography assignment. Our goal is to always create a unique and distinct collection of images that tell your personal wedding day love story with an open mind and heart.
OUR PHILOSOPHY
Couture Bridal Photography is committed to the highest level of excellence in photography, editing, and personalized service since being founded in 2008. We have achieved excellence in the photography industry with our dedication, passion, superior attention to detail, and creative story telling photography. Our ability to anticipate and capture the most precious fleeting moments with artistic photography during weddings and ability to engage and guide clients during portrait sessions has made us the photography studio for life's most important milestones.
FLORIDA KEYS WEDDING PHOTOGRAPHER
Couples throughout Florida, US and around the world get married in the Florida Keys for its beautiful beaches, laid back lifestyle and night life. We offer the best wedding photography in the Florida Keys from Key Largo to Key West at the best wedding photography prices.
Couture Bridal Photography is among the top independently rated wedding photography studio in Florida offering the most comprehensive wedding photography for couples planning a Florida Keys wedding.
For the very best wedding photography, professional printing and custom wedding albums, we are the preferred choice of brides and grooms getting married throughout the Florida Keys!
MIAMI BEACH & MIAMI PHOTOGRAPHERS
Miami and Miami Beach are home to some of our favorite Wedding venues. The Fontainebleau, W Miami Beach, The Forge, The Mondrian South Beach to The Cruz Building, Couture Bridal Photography has your Wedding Photography covered.
We offer amazing wedding photography with our unique and distinct style to document every wedding detail, capture every emotion and tell your wedding day story in a stylish editorial wedding photography style that is chic and fashion forward.
We are proud to be among the most sought after wedding photography studios throughout Miami and Miami Beach, Florida. We are also incredibly popular in Coral Gables, Florida where we routinely photograph weddings at the Biltmore Hotel, Hotel Colonnade and Coral Gables Country club.
If you want the ultimate Miami Wedding Photography experience, we'll over deliver with he most spectacular and story telling wedding photography in Florida!
FORT LAUDERDALE WEDDING PHOTOGRAPHER
Fort Lauderdale is where we call home. We founded Couture Bridal Photography in 2008 in Fort Lauderdale, Florida with the vision of becoming South Florida's best Wedding Photography Studio.
As the one of the top three (3) wedding photography studios in Fort Lauderdale with over 400 weddings photographed over a 10 year period, Couture Bridal Photography is one of the most preferred and recommended wedding photography studios at all of Fort Lauderdale's most popular wedding venues, resorts and hotels.
Couture Bridal Photography is the most sought after wedding photography studio in Hollywood, Plantation, Pompano beach, Coral Springs, Deerfield Beach, Lauderdale by the Sea, Hallandale Beach and Parkland Florida.
If you are looking for the best wedding photographers in Fort Lauderdale, We're the most recognized professional wedding photography studio in Fort Lauderdale Florida.
BOCA RATON & PALM BEACH WEDDING PHOTOGRAPHER
For brides and grooms getting married throughout Palm Beach County Florida, we are also the go to wedding photography studio for the majority of couples seeking the best wedding photography in Palm Beach. We are the leading wedding photography studio of discerning brides and grooms throughout Palm Beach and Boca Raton for our exciting and artistic documentary wedding photography.
From Jupiter to Boca Raton, couples throughout Florida and from around the world choose us as their wedding photography studio for our style, experience and skill at creating the most elegant, romantic and timeless wedding images in Florida.
We are routinely called upon to photography celebrity weddings throughout Palm Beach at the Jupiter Beach resort, The Breakers Palm Beach, Bethesda by the Sea Church, Four Seasons Palm Beach Resort, EAU Palm Beach, Harriet Himmel Theater, Hilton West Palm Beach, Boca Raton Resort & Spa, renaissance Boca Raton Resort and The Addison.
Couture Bridal Photography since 2008 has been a leading wedding photography studio throughout Boca Raton, West Palm Beach, Wellington, Palm Beach Gardens, Jupiter, Town of Palm Beach, Boynton Beach, South Palm Beach and Riviera Beaches Singer Island.
Couples getting married in Palm Beach choose Couture Bridal Photography, as the top studio for the best Wedding Photographers in Palm Beach!
NAPLES FLORIDA WEDDING PHOTOGRAPHER
The Southwest coast of Florida is another area we provide wedding photography to couples at throughout the year. Based in Fort Lauderdale, Florida we have easy access to Naples, Sanibel Island and the west coast of Florida through Tampa to the Florida Panhandle via I-75. Couture Bridal Photography offers the best wedding photography throughout Naples and gulf coast Florida.
Couples from throughout the United States and Gulf Coast Florida can hire Florida's best wedding photography studio for the best story telling wedding photography in Florida.
PUERTO RICO DESTINATION WEDDING PHOTOGRAPHER
Although we are known as the best wedding photographers in Florida, We are also the top wedding photography studio for Puerto Rico Destination Weddings. As one of the most experienced professional destination wedding photography studios in Puerto Rico, we know our way around the island and are bilingual as well. Alfredo Valentine, owner and principal photographer at Couture Bridal Photography and has been visiting and exploring Puerto Rico since childhood.
Couples throughout the United States planning a destination wedding in Puerto Rico, Vieques or Culebra will receive the best wedding photography, experience and value having Couture Bridal Photography capturing their wedding day in beautiful Puerto Rico.
Along with having the most experience photographing weddings in Puerto Rico, Alfredo and his Couture Bridal Photography team will create the most spectacular bridal portraits and some of the best known scenic locations for dramatic and artistic portraits for the complete dream destination wedding photography experience.
WORLDWIDE DESTINATION WEDDING PHOTOGRAPHER
One of our favorite aspects of being professional photographers is the ability to travel around the world photographing weddings in the Caribbean, South America, Europe and South Pacific. As one of the top rated wedding photographers in the United States, couples have us fly to their wedding destination to photograph their destination weddings.
As one of leading destination wedding photography studios in the United States, we offer heavily discounted rates for couples to fly us to the most exotic locations around the globe to photograph their weddings with out unique and distinct wedding photography style.
Couture Bridal Photography is experienced at photographing weddings in Italy, Bora Bora, Brazil, the UK, Australia, Ireland and Poland. Our goal is to photography a wedding in every country and continent in the world.
WEDDING PHOTOGRAPHY STYLE
Couture Bridal Photography's style can be best described as authentic, film like with natural tones and lighting. Although our images can be dynamic and candid, we use a mix of several photography disciplines throughout a wedding day with photojournalism being the foundation. Couture Bridal Photography blends elements of photojournalism, editorial, illustrative, glamour, fashion and traditional wedding photography to create a comprehensive collection of story telling images.
Most couples who hire us for their wedding photography, hire us for our elegant, romantic and timeless wedding photography style. Over all, our style of wedding photography is intended to span generations, as beautifully captured photos, not images that can be dated based on todays wedding photography trends.
Our wedding photography style is distinctly artistic and best described at artistic photojournalism with a fashion forward editorial and glamour touch to make our brides and grooms shine like super stars on their wedding day.
WEDDING PHOTOGRAPHY PRICES
Couture Bridal Photography offers the best Wedding photography pricing in Miami, Fort Lauderdale, Palm Beach, the Florida keys, Naples and destination weddings around the world.
Our wedding photography pricing is a bargain for the high quality professional photography provided on wedding day which included editing for color correction and blemish removal. We offer affordable wedding photography pricing while providing the best wedding photography experience from a clients first contact to delivery of all final images and album design.
As the only boutique luxury wedding photography studio in South Florida offering customized wedding photography pricing options, Couture Bridal Photography is among the top rated wedding photography studios in Florida and the United States.
Most couples in South Florida seeking the best wedding photography choose Couture Bridal Photography as the best priced wedding photography in Miami, Ft. Lauderdale and Palm Beach. As a popular destination wedding photography studio providing wedding photography to couples getting married around the world we offer the best value in Wedding photography anywhere in the United States.
WEDDING PHOTOGRAPHY EXPERIENCE
Couture Bridal Photography has been the provider of wedding photography to couples throughout Florida, Charleston, Dallas, Beverly Hills, New York City, San Juan, Cartagena and many major cities around the world since 2008. As a top rated South Florida wedding photography studio, we are among the most experience wedding photography studios in the United States with over 350 Wedding photography assignments completed and many more engagement photography sessions to date.
As experienced professional photographers specializing in Wedding Photography we are able to create and capture the most amazing images under any conditions and any environment. Using Natural light, artificial lighting to create the most dramatic artistic images, we are adept at being able to provide the most amazing wedding photography in the most foreign settings with ease.
While most wedding photographers seek out nice backgrounds or easy locations at already familiar wedding venues, we enjoy the challenge of creating some of our best photographs based solely on lighting and our brides and grooms. As one of the most experienced wedding photographers in Florida and the US, we pose and guide our couples to look their absolute best in any situation for spectacular bridal portraits, candid moments and emotional moments throughout the wedding day.
ACCOMPLISHMENTS IN PHOTOGRAPHY
Couture Bridal Photography has achieved many accomplishments for the wedding photography experience and photography we have provided to hundreds of brides and grooms since 2008.
Couture Bridal Photography is independently rated among the top 3 wedding photography studios in Fort Lauderdale, Top 3 wedding photography studios in Coral Springs, and among the top 20 in South Florida.
PORTRAIT PHOTOGRAPHY IN FLORIDA
Portrait Photography is a commonly requested service that covers several genres. Whether it be a maternity photography session, family portrait session or corporate head shot photography, we provide on-location professional portrait photography services throughout South Florida. The art of portraiture is to capture emotion, or present a personality. With portraiture you can deliver a message about the upcoming excitement of a pregnancy, the love and interaction your family shares, display professionalism and drive or your sensuality and beauty through a boudoir photography session. Our job at Couture Bridal Photography is to provide you with portrait photography that delivers a message about your personality, attitude and psyche.
WEDDING PHOTOGRAPHY NEAR ME!
You're in luck!, you've just landed on a landing page for the top rated Fort Lauderdale and South Florida wedding photography studio. We are rated among the top 3 wedding photographers in Fort Lauderdale by "Best three Rated" and top 20 in South Florida by "Expertise" 3 years in a row. We also have received Wedding Wires "Couples Choice Award" and The Knots "Best of Weddings" over 4 years in a row.
"Wedding Photography near me" is a common search term for couples looking to meet a wedding photographer near to them, yet not necessarily where their wedding is going to be held. Most people find a wedding photographer close to them for the convenience of interacting and getting to know their potential wedding photographer. WE ARE THE TOP RATED in South Florida and serve couples in every city and town in Miami-Dade, Broward and Palm Beach county florida.
WEDDING PHOTOGRAPHERS NEAR MIAMI
As the top wedding photography studio in Miami, Florida we commonly come up in searches for "Wedding Photography Near me" in Miami Florida brides and grooms to be web searches. Couture Bridal Photography offers the most personalized wedding photography experience at the best prices to couples seeking the very best professional photography in Miami for their wedding day.
WEDDING PHOTOGRAPHERS NEAR FORT LAUDERDALE
Fort Lauderdale, Florida is a popular city for couples to host their wedding in South Florida. Couples planning their weddings in Fort Lauderdale, book Couture Bridal Photography as the source of the best wedding photographers in Broward County. As the top rated professional wedding photographers founded and based in Fort Lauderdale, we provide the best wedding photography throughout Broward Counties various cities and towns. We provide the best wedding photography experience to couples in Hollywood, Pembroke Pines, Hallandale, Pompano Beach, Deerfield Beach, Coconut Creek, Parkland, Dania Beach, Weston, Southwest Ranches and Deerfield Beach. These cities located throughout Broward County are popular for couples starting the next chapter in their lives, as well as where many popular wedding venues are located.
BOCA RATON WEDDING PHOTOGRAPHER
We are the most sought after professional wedding photographers in Boca Raton, Florida. As the preferred wedding photography studio couples choose for their Boca Resort, Addison and Pavilion grille, we capture more wedding love stories in Boca Raton than anywhere else in South Florida. We tell beautiful and romantic wedding photography stories to revisit the most special new chapter in your lifetime.
PALM BEACH WEDDING PHOTOGRAPHER
Whether your are getting married at the Breakers Hotel or Harriett Himmel Theatre, We are the most preferred wedding photography studio couples book for their weddings in Palm Beach, Florida. Our intimate knowledge of the best photography locations throughout Palm Beach, from Jupiter to Delray Beach and every where in Between, WE will make your wedding day the most celebrated photos you'll ever cherish. As the top rated wedding photography studio serving couples at the Jupiter Beach Resort, The Breakers, Colony Hotel and Bethesda by the Sea Church, we provide the most spectacular wedding photography in the Palm Beach by the top rated Palm Beach wedding photographers serving South Florida.