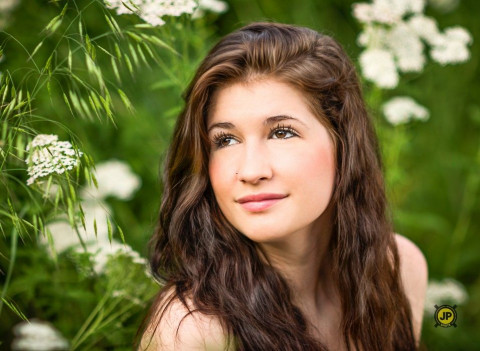 Welcome to JPShots Photography! I am a photographer who loves his work. I want to capture the breathlessness of the wedding couple's first kiss or the tender moment when a newborn shapes her mouth into a big yawn. It's exciting to see the growth in the children who return yearly for their annual photos. I love the energy that a high school senior brings to his/her senior portrait session, and I like taking family portraits that include three and four generations. Occasionally, I have been honored to take end-of-life photographs -- for families who know their loved one will be leaving soon. I take my role as a photographer very seriously. I know that it is my privilege to be a part of others' important events.
I bring to the table a wealth of knowledge and skill. I graduated from the University of Central Missouri with a bachelor's degree of science in photography, as well as a bachelor of fine arts in graphic design. I have won several awards for my work in product, portrait, and fine art photography.
I am a high-energy person. I have an outgoing, friendly personality. I have a knack for talking to people from all walks of life. My personality lends itself to a relaxing setting for my clients. I work in jeans, roll up my sleeves, and have fun! Okay, I might wear fancy pants and a bow tie to your wedding! I have state-of-the-art camera gear and lighting equipment, since I am a perfectionist and want only the best images.
In short, it's the people who make life events special. My talents can make those events memorable, whether you are a senior looking for a senior photographer or a bride-to-be looking for a wedding photographer.
Specialties
Actor's Headshots
Albums
Art Nude
Certified Professional Photographer
Childbirth Photography
Costume Photography
Couples
Creative Photography
Customized Services To Your Needs
Dance
Digital Editing
Family Photography And Baby Photography Services
Food, Wine & Beverage
Gallery Wraps
Giclee Printing
Graduation
Graphic Design
Healthcare Industry
Industrial
Jewelry Photography
Legal Photography
Lifestyle Photography
Musicians
Natural Lighting
Newborn Photography
Outdoors
Panoramic
Photo Books
Photo Restoration
Portrait Photographer
Prints
Professional
Professional Photography
Schools
Senior Photo Session
Special Events
Themed Photography
Toddler
Vintage Pin-up Photography
Wedding Photography
Wedding Photojournalist