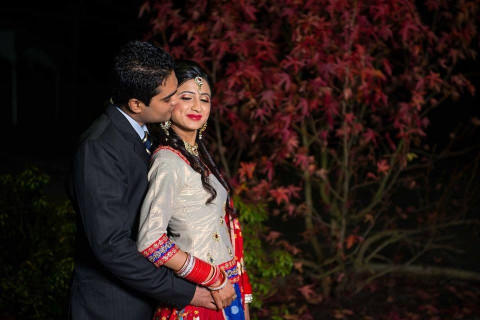 At Sham Video Productions, Surrey, we strive to make all video and each photo a true reflection of your big day. With extensive experience in photography, television and videography and being competitive, we are the best choice you have.
Sham Video Productions specializes in professionally shot, high quality, high definition videos, be it a family wedding, a birthday bash or any other celebration. We also help in boosting all types of business with eye catching Ads and specialize in event photography and videography of all types and sizes.
From our base in Surrey, British Columbia and we have been serving the Fraser valley mainland for over 10 years. We have also served as far as Calgary. The next time you have a special moment to preserve, remember us, we shall capture it for you in vivid details for all times to come.
Specialties
360 Degree Tours
Albums
Anniversary Photos
Architectural Photography
Baby Portraits
Bridal Photos
Childbirth Photography
Children's Photography
Commercial Advertising (Products, Marketing)
Concert Events
Corporate
Destination Weddings
Digital Editing
Digital Photography
Event Photography
Family and Class Reunions
Family Photography (Portraits, Lifestyle, Vacation)
Family Photography And Baby Photography Services
Lifestyle Photography
Maternity & Infant Newborn Photography
Portrait Photographer
Portraits
Professional Photography
Special Events
Videography
Wedding Photography
Weddings on a Budget