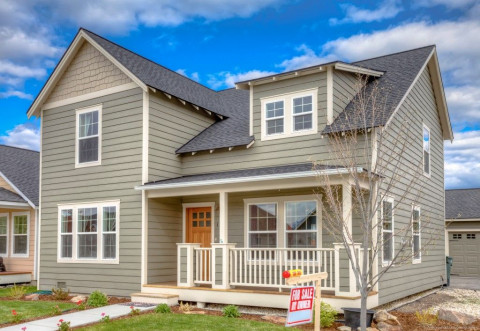 We are a Full service Real Estate Photography Marketing firm using all the latest Equipment, Marketing tools, Software, and Techniques to make your listing standout above the competition. We provide 360 degree spin Virtual Tours, Videos and Stills all using High Dynamic Range Photography. HDR photography provides eye catching images that allow buyers to see everything with perfect exposure. Interior shots will expose poorly lit areas as well as taming over exposed window views into better than the naked eye images. I use up to 7 exposures per shot to get the shot as good as it can be. Virtual Tours (360 spins) come with their own online viewer link allowing for a robust viewing experience. Complete Commercial Advertising Photography for Facilities, Products and Business Marketing. We have a full service Product photography studio with a 24" 360 spin turntable capable of holding 300 lbs. This is the latest technology in online marketing providing a 360 degree view of your products with 24 shots in a 360 degree turn, again setting you apart from your competition. This setup can be done on location. We also specialize in Custom Car Photography with over the top images of your masterpiece. Car Show Display Boards available with text and multiple images. These will capture everyone's attention at the next car show and display your class. Senior photos, Engagement photos, and Wedding photos are also available. Extensive gallery of Wildlife and Scenic Photography available for Home Décor Fine Art and Real Estate Marketing. Over 30 years Photography experience.
Specialties
360 Degree Tours
360 Spin Product Photography
360 Spin Real Estate Photography
Action Sports Photography
Actor's Headshots
Affordable
Animals
Anniversary Photos
Architectural Photography
Automotive
Aviation
Black & White Photography
Bridal Photos
Business & Corporate Headshots
Business Signs
Canvas Prints
Car Displays
Cars
Certified Professional Photographer
Children's Photography
Classic Cars
Commercial Advertising (Products, Marketing)
Construction
Corporate
Corporate Photography
Couples
Creative Photography
Custom Framing & Mounting
Custom Photography
Custom Printing And Framing; Non Traditional Presentation Materi
Custom Wedding Albums
Customize Photography Sessions
Customized Services To Your Needs
Digital Editing
Digital Photography
Dog Portraits
Dogs
Engagement Shoots
Environmental
Equine & Equestrian Sports Events
Executive Portraits
Family and Class Reunions
Family Photography (Portraits, Lifestyle, Vacation)
Family Photography And Baby Photography Services
Fine Arts & Artistic Style
Food, Wine & Beverage
Freelance
Fun
Gallery Wraps
Garden Signs
Giclee Printing
Graduation
Headshots
High School Senior Portraits
Home Decor
Hotels
Industrial
Interiors
Invitations
Jewelry Photography
Landscape Photography
Lifestyle
Lifestyle Photography
Location Photography
Maternity & Infant Newborn Photography
Natural Light
Natural Lighting
Nature
Newborn Photography
Now I Lay Me Down to Sleep (NILMDTS)
On-Location
On-location Photographer
Outdoor
Outdoors
Pageant Photography & Headshots
Panoramic
People
Pet Photography
Photo Books
Photo Restoration
Photographer Of Fine Art.
Photography Products
Portfolio
Portrait Photographer
Portraits
Pregnancy Photography
Prints
Product
Professional
Professional Photography
Real Estate Photography
Retouching
Scripture Signs
Senior Photo Session
Signs
Special Effects
Stock
sweet 16
Toddler
Trash The Dress Session
Travel & Tourism
Vintage
Vintage Pin-up Photography
Virtual Tours
Wedding Albums
Wedding Photography
Wedding Photojournalist
Weddings on a Budget
Wildlife
Youth Sport Photography
Youth Sports