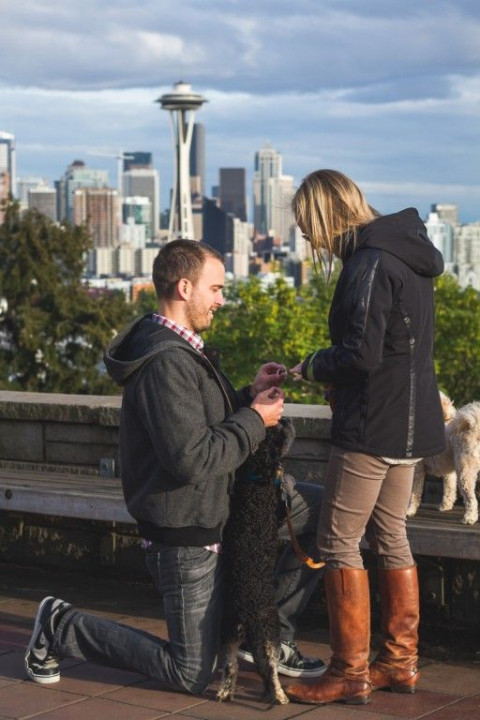 Professional portrait, wedding, and event photographer of 4 years. I enjoy making everlasting memories as keepsakes. Combining lifestyle and candid-journalistic styles with artistic techniques and perspective, I find special details in every photograph and highlighting those idiosyncrasies in a fresh, beautiful, and playful perspective. I pride myself in these intricacies that sets us apart. I am honored when I have the opportunity to collaborate with active couples or families to photograph in our beautiful surrounding areas. It thrills me to be able to deliver stunning finished works of art, which are really a reflection of real lives and unique personalities. Because of this, I consider my work unique and of a fresh perspective. My goal is to provide a service that not only makes photographs come alive so that they speak to you in an everlasting sense, but to also create memories through fun experiences that you can look back on. These experiences exist in more than just a session or event - in creating long lasting relationships, we become partners. I utilize natural lighting, minimal posing, and delicate editing software to accentuate natural beauty. No stress sessions and events, maximize the fun; allowing relaxed, realistic photographs, encapsulating emotion and love in a timeless way.
Specialties
Affordable
Album Design
Albums
Anniversary Photos
Baby Portraits
Bands
Beach Photography
Birthday Parties
Birthdays
Bridal Photos
Cake Smash
Canvas Prints
Children's Photography
Corporate Event Photography
Corporate Events
Couples
Creative Baby Photography
Creative Event Photos
Creative Individuals
Creative Photography
Custom Albums
Custom Framing & Mounting
Custom Photography
Custom Wedding Albums
Customize Photography Sessions
Customized Services To Your Needs
Destination Weddings
Digital Editing
Digital Image Files Included With Your Session.
Digital Photography
Dog Portraits
Dogs
Engagement Shoots
Event Photography
Executive Portraits
Family and Class Reunions
Family Photography (Portraits, Lifestyle, Vacation)
Family Photography And Baby Photography Services
Fine Arts & Artistic Style
Freelance
Fun
Gallery Wraps
Graduation
Graphic Design
Headshots
High School Senior Portraits
Interiors
Landscape Photography
Lifestyle
Lifestyle Photography
Maternity
Maternity & Infant Newborn Photography
Milestone
Milestones
Natural Light
Natural Lighting
Nature
Newborn
On-Location
Outdoor
Outdoors
Parties
People
Pet Photography
Photo Books
Photographer Of Fine Art.
Photographer That Works For You
Photojournalistic Style
Portfolio
Portrait Photographer
Portraits
Prints
Pro Bono for the Underprivileged
Professional
Professional Photography
Proms
Quinceaneras
Senior
Senior Photo Session
Small Weddings
Special Events
sweet 16
Teens
Toddler
Trash The Dress
Trash The Dress Session
Travel & Tourism
Wedding
Wedding Albums
Wedding Photography
Wedding Photojournalist
Weddings on a Budget
Youth Sports