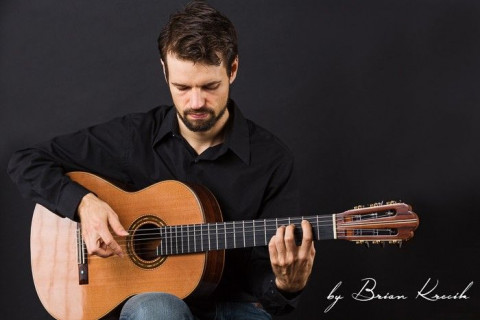 I am a graduate of Indiana University with a degree in Anthropology. I have traveled and lived in both Korea and Japan where I taught about my culture and language. Over the past several years I have never forgotten about my one greatest passion - people. It is what drove me to pursue a degree in Anthropology and has fueled my passion to create fine art images, documentary, and art for commerce images that are visually and emotionally moving. This same passion is what influenced my decision to return to school and pursue my Masters of Fine Art in Photography from the Academy of Art where I am a third year graduate student.
My work specializes in artists and musicians creating album art or headshots, portrait photography, landscape photography, sports photography, advertising photography and documentary photography. All the while looking to capture moments that identify who we are and what connects us to the world around us. I run a fulltime studio located in Ellettsville, Indiana and work both commercially, for artists, and families looking for images with an artistic vision and unique creative style. My creative vision and style separates my work from the canned images that one finds all to common with part-time, photo journalists, and pro-amateur photographers. I work through a directed study involvement using a carefully crafted artistic approach to help guide and inform my clients to create meaningful and creative fine art images. This often means careful planning, preparation and time is needed when approaching each assignment.
If you own or work for a company, have a family, or are an artist looking for that artistic style contact me through the form, email me (brian at krecik dot com), visit my website at (http://www.briankrecik.com), or call and we can discuss your ideas.
Brian Krecik
Artist/Photographer
Specialties
Actor's Headshots
Architectural Photography
Art For Commerce
Art Nude
Baby Portraits
Beauty & Fashion Photography
Black & White Photography
Boudoir Photography
Commercial Advertising (Products, Marketing)
Corporate
Creative Photography
Documentary Photography
Editorial
Executive Portraits
Fine Art Maternity Portraits
Fine Arts & Artistic Style
Glamour Portraiture
Headshots
High School Senior Portraits
Landscape Photography
Lifestyle Photography
Modeling Portfolio & Headshots
Musicians
On-Location
Outdoor
Outdoors
Pet Photography
Portrait Photographer
Portraits
Prints
Professional
Professional Photography
Still Life
Studio Sessions
Wedding Photography