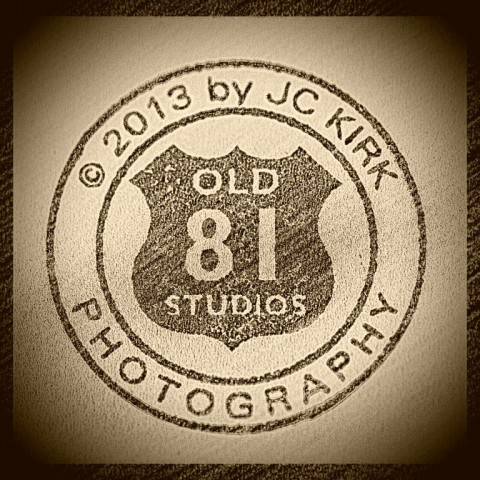 I am a Wichita Kansas-based professional photographer. Currently, my areas of interest are anywhere from portrait photography to landscapes. I concentrate on giving my clients heirloom quality memories put into still print and social media.
www.old81studios.com
My creative vision is unique just like my clients are. Each session has it's own creative experience unlike a chain or "cookie-cutter" portrait shop (Those chains may advertise low prices to get you in the door but most of their extra costs end up being much higher than perceived - not to mention those buyers miss out on their unique & custom experience for higher-end custom photography).
I have a creative and artistic style that my clients love! I spend the time with you and your family to give you the end products that will become an heirloom to your family and cherished for generations to come.
I have many clients that come back to me year after year because they are more than satisfied with the final products and service that I provided them. I am not wanting to make a quick buck. I want to create the best possible images that I can and establish a reputation that continues to exceed many new emerging photographers.
My portrait sessions are an investment. Invest in your timeless session today. You will be amazed. You will be satisfied. You will be happy.
Specialties
Action Sports Photography
Actor's Headshots
Album Design
Albums
Anniversary Photos
Architectural Photography
Art Nude
Automotive
Aviation
Award Ceremonies
Award Winning
Baby Portraits
Bands
Beauty & Fashion Photography
Birthday Parties
Birthdays
Black & White Photography
Books
Boudoir Photography
Branding
Bridal Photos
Brochures
Business & Corporate Headshots
Business Cards
Calendars!
Calenders
Candid
Canvas
Canvas Prints
Cars
Certified Professional Photographer
Children's Photography
Classy
Commercial Advertising (Products, Marketing)
Concert Events
Conferences
Confidentiality
Construction
Convention
Conventions
Corporate
Corporate Event Photography
Corporate Events
Corporate Executives
Corporate Headshots
Corporate Photography
Costume Photography
Couples
Creative Baby Photography
Creative Event Photos
Creative Individuals
Creative Lighting
Creative Photography
Creative Portraits
Custom Albums
Custom Framing & Mounting
Custom Photography
Custom Printing And Framing; Non Traditional Presentation Materi
Custom Wall Art
Custom Wedding Albums
Customize Photography Sessions
Customized Portrait Packages
Customized Services To Your Needs
Dance
Dancers
Design
Destination Weddings
Digital
Digital Art
Digital Editing
Digital Enhancements
Digital Image Enhancement
Digital Images For Websites
Digital Imaging
Digital Photography
Editorial
Editorial Photography
Engagement Shoots
Entertainment
Environmental
Event Photography
Executive Portraits
Exteriors
Family and Class Reunions
Family Photography (Portraits, Lifestyle, Vacation)
Family Photography And Baby Photography Services
Fantasy
Fine Art And Semi Nude Posing
Fine Art Boudoir
Fine Art Digital Composites
Fine Art Landscape Prints And Photography For Commercial Use
Fine Art Maternity Portraits
Fine Art Nudes
Fine Art Photography
Fine Art Portrait Photography.
Fine Art Printing
Fine Arts & Artistic Style
Fitness
Food, Wine & Beverage
Freelance
Fun
Gallery Wraps
Giclee Printing
Glamour Portraiture
Graduation
Green Screen
Green Screen Photography
Hdr
Headshots
High Art Photography
High School Senior Portraits
Hospitality Photography
Hotels
Image Enhancement
Images In Books
In Home Session
Industrial
Interior Design
Interiors
Intimate
Invitations
Invitiation
Jewelry Photography
Landscape Photography
Legal Photography
Lifestyle
Lifestyle Photography
Lingerie
Location Photography
Love
Macro Photography
Magazine
Maternity & Infant Newborn Photography
Medical
Military
Military Homecomings
Modeling Portfolio & Headshots
Musicians
Natural Light
Natural Lighting
Nature
Newborn Photography
Night Photography
Nudes
On-Location
On-location Photographer
Outdoor
Outdoor Portraits
Outdoors
Pageant Photography & Headshots
Panoramic
Parties
People
Photo
Photo Art
Photo Books
Photo Manipulation
Photographer Of Fine Art.
Photographer That Works For You
Photography Classes
Photojournalistic Style
Pictures
Portfolio
Portfolios
Portrait Photographer
Portraits
Posters
Pre-session Consultations
Pregnancy Photography
Prints
Professional
Professional Photography
Proms
Quinceanera
Quinceaneras
Real Estate Photography
Retouching
School Photography
Schools
Senior Photo Session
Slideshows
Small Weddings
Special Effects
Special Events
Special Needs
Special Occasions
Still Life
Stock
Studio Sessions
Sweet 15
sweet 16
Teens
Thank You Cards
Themed Photography
Toddler
Travel & Tourism
Unique
Vintage
Vintage Pin-up Photography
Website Design
Wedding Albums
Wedding Photography
Wedding Photojournalist
Weddings on a Budget