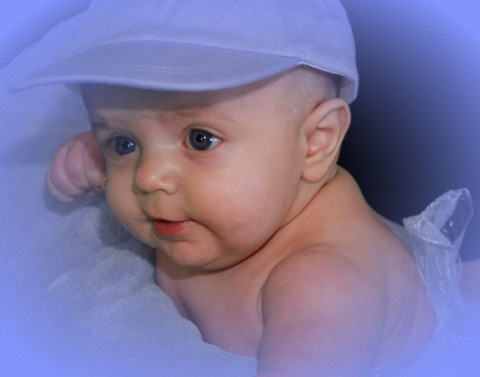 Visual Connections Media provides digital photography, digital green screen party/event fun, digital green screen Kids Just Wanna Have Fun BIRTHDAY parties, custom multimedia designs and video editing services.
ABOUT THE ARTIST: A creative eye fueled my passion for Photography and skills as a Graphic Designer and Video Editor. From early in my career, I was either behind the camera or in front of a computer creating art at every level. With a professional background in Visual Communication, I bring over fifteen years of experience to handle work of all sizes and scopes. My goal is to work with every client and project with integrity, character and responsibility... assuring that jobs will be done well, on time and within budget. As a member of the Professional Photographers of America (PPA) I am able to stay up-to-date on technology and photography techniques. I look forward to working with you and providing unique and custom photography, designs and videos. I have recently resigned from my 10 year career from the Army HQ, IMCOM-G9 Marketing as a Visual Information Specialist in San Antonio, TX, to move back to my home state of Oklahoma to be near family. Photography and designing are my passion and it is what makes me happy, therefore I am proud to open a new business . . . Visual Connections Media . . . offing new ideas in photography, video and graphic design.
OUR SERVICES:
The Studio Full Digital Experience
Custom Session in our Digital Chromakey (Green Screen) Studio. Our Digital Chromakey Studio uses sophisticated studio lighting, custom digital backdrops, and creative techniques and posing to create dramatic and unique photography you will love. Each session is unique and based on what desires you have for your pictures. Sessions includes multiple poses, candid fun, multiple outfits, and digital backdrops. Magically go anywhere in minutes!
The Mobile Digital Studio Experience
We have a professional Digital Chromakey (Green Screen) Studio that we will bring to you whenever it's convenient for you. Yes, that's right…We come to you! Custom session brought to your home or choice of venue. Our Mobile Digital Chromakey Studio* will need at least a 15' x 15' inside space and uses sophisticated studio lighting, custom digital backdrops, and creative techniques and posing to create dramatic and unique photography you will love. Each session is unique and based on what desires you have for your pictures.
The On Location Experience
Capture your lasting memories for generations to enjoy at a location of your choice. An outdoor location is a good choice if you want to create a stunning environmental portrait that captures the outdoors or a special place you want to remember for years to come. The best time to do outdoor photo sessions is either in the early morning or at sunset when the light begins to soften. Remember we cannot control the lighting conditions or the Oklahoma weather, however if the weather is not cooperating, we can bring the outside inside with our Green Screen Technology.
Each session CHOICE is unique and based on what desires you have for your pictures.
SENIORS, we have a special offer for you! You get 2 CREATIVE SESSIONS (on location & in our green screen studio ... with over 2000 digital backgrounds for you to choose from) we want to provide you with options that fits your style and your budget. All photo shoots are unlimited outfits within your time. Our Digital Photo Session cost between $60 - $395 and include 15 - 50+ photos, various sizes and quantities of printed photos, a Brag Book containing all of your session photo, a Photo CD/DVD with copyright privileges and web size photos for you to use of Facebook and online.
We will help you create the image you want to be remembered by and let your personality be captured! We want you to express yourself and have fun with a mix of smiles or pleasantly serious expressions. Bring your musical instrument, hobbies or friend in the studio to express your personality! Your session is designed around your wants and needs along with a relaxed atmosphere to bring out the best in you!
In addition to what's offered in our four Digital Photo Session options, we have many unique and fun products for you to add to any session which include: Boutique Cards, Senior Rep Cards, Book Marks, special senior photo packages, DVD photo/video/music montage and press printed cards - great for graduation announcements and graduation party invitations. Don't wait... BOOK YOUR PHOTO SESSION SOON.
GREEN SCREEN PHOTO STATION: Bring on the FUN – Mobile Digital Green Screen Photo Fun - We come to you…
The Green Screen Photo Station is going to be the biggest hit at ANY themed event. We can produce backgrounds, overlays and provide props to enhance your themed party or special event.
Great for company events, post graduations, proms, backyard parties, wedding rehearsals, sweet 16s, mitzvahs, special themed birthday parties etc.
We take your picture in front of our green screen and magically place you in front of one of over 2000 backgrounds, and you get your picture while you wait. Our Green Screen Party Station is designed to entertain your guests and provide them (and you) with a unique keepsake of your special day. Need a special background for your event or choose a specialty Magazine overlay cover made just for your theme. We do that too...Each photo can be personalized with theme names, backgrounds, company or corporate logos and dates.
KIDS BIRTHDAY PARTIES: KIDS just wanna have fun birthday parties!A party that's easy for you, and unforgettable for them!
Less stess
Ecstatic Kids
You'll be the talk of the neighborhood
Entertaining party host for selected themed parties
Experience the ultimate birthday party adventures with our Mobile Digital Green Screen BIRTHDAY Party Fun. We bring everything to your home or venue. We provide digital backgrounds, custom designed overlays to match the party theme and provide props to enhance your themed party photos. We also have professional, entertaining party hosts for selected themed parties.
We are so much more than JUST a photography studio…we are a Digital Photography & Design Studio.
Specialties
Action Sports Photography
Baby Portraits
Beauty & Fashion Photography
Black & White Photography
Bridal Photos
Canvas Prints
Children's Photography
Commercial Advertising (Products, Marketing)
Corporate
Engagement Shoots
Event Photography
Executive Portraits
Family and Class Reunions
Family Photography (Portraits, Lifestyle, Vacation)
Fine Arts & Artistic Style
Glamour Portraiture
Green Screen
Headshots
High School Senior Portraits
Landscape Photography
Lifestyle
Maternity & Infant Newborn Photography
Military
Modeling Portfolio & Headshots
Nature
On-Location
Parties
Pet Photography
Portraits
Proms
Real Estate Photography
Retouching
Student Photos
Studio Sessions
Wedding Photography