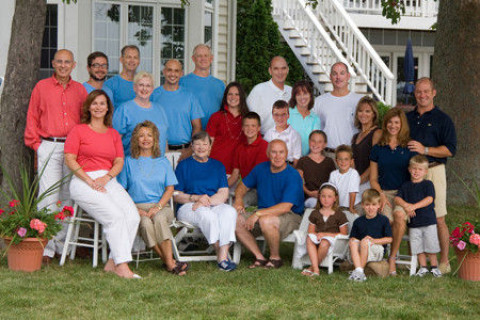 Cox Studio is a professional, full service photographic business. We specialize in Senior, engagement and family portraits. We also has the ability to photograph corporate, architectural, product, industrial and aerial commericial photography. Cox Studio is the area's leading expert in photographing class reunions, family reunions, sports teams, business training class portraits, retirement parties. pre-schools, dance school portraits and special corporate functions. We have the area's largest selection of frames and mat samples. Cox Studio can print anything up to 24 inches on our Epson Printer. We also have the ability to dry mount and laminate your large prints or art work. Cox Studio offers instant passport and immigration photos. Cox Studio offers in house copy and restoration services. Michael Klondaris attended the Winona School of Professional Photography and also received the "Master of Photography" degree from the PPA. Balanced with an ability to visualize the client's conceptual desires and how to creatively achieve them, it is Michael's goal to deliver images that tell their story. (Don't lose sight of the objective!)
Specialty? Photography that will sell image, capability, product or service. Whether it's commercial, architectural, corporate, industrial or personality, Michael will use his talents to stimulate your creative spirit.
As a third generation photographer growing up in the medium, and with the Winona School of Professional Photography only minutes from his home, he grew up in an environment awash with the thoughts of some of the best.
Specialties
Action Sports Photography
Baby Portraits
Black & White Photography
Canvas Prints
Children's Photography
Commercial Advertising (Products, Marketing)
Copy & Restoration
Corporate
Custom Framing & Mounting
Digital Photography
Engagement Shoots
Event Photography
Executive Portraits
Family and Class Reunions
Family Photography (Portraits, Lifestyle, Vacation)
Headshots
High School Senior Portraits
Retouching
Wedding Photography