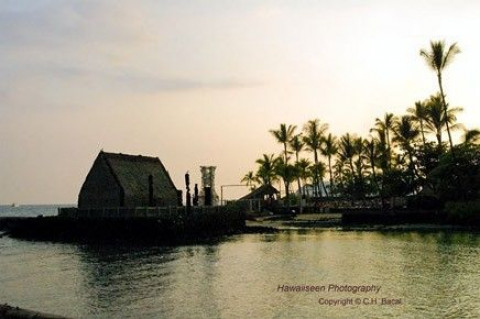 Photography is more the exercise of perception than it is the application of machinery. Skilled photography is one solution to the human need that -- if we don't preserve a time, an experience, an event or a scene – we might never be able to relive it, find it again nor share it with others. And life's precious moments certainly will never happen quite the same way again.
Special people and friends can never look the way they did "back then." The baby becomes a toddler. The toddler becomes a child. The child becomes a teen -- and before you know it, an adult. How fast time flies! And parents too, soon become honored elders. Time waits for no one -- and the "good old days" can never quite return.
Whether it's capturing a couple's or family's special portrait, memorializing one's (or one's family's) 1st Hawaii visit, or recording that special event or occasion or wedding -- good photography helps capture those never-again-moments, to relive again and share with others and all who'll come after.
Hawaiiseen Photography also offers select large scenic Hawaii images including panoramic images from the Hawaiiseen Scenic Images Archive. Places change. Things move on. And this also is happening to the scenic vistas of Hawaii. But these scenic views are preserved through scenic photographs.
These select large scenic prints make an impressive display for decorating a business, an office, a waiting room, or a living space where Hawaii locations or scenic imagery is desired.
And some of these select large scenic Hawaii photographs are rendered as a watercolor or oil, only.
Specialties
Action Sports Photography
Baby Portraits
Beauty & Fashion Photography
Bridal Photos
Canvas Prints
Children's Photography
Commercial Advertising (Products, Marketing)
Digital Photography
Engagement Shoots
Event Photography
Executive Portraits
Family and Class Reunions
Family Photography (Portraits, Lifestyle, Vacation)
Fine Arts & Artistic Style
Glamour Portraiture
Headshots
Lifestyle
Maternity & Infant Newborn Photography
Modeling Portfolio & Headshots
Nature
On-Location
Parties
Photojournalistic Style
Portraits
Real Estate Photography
Wedding Photography
Weddings on a Budget