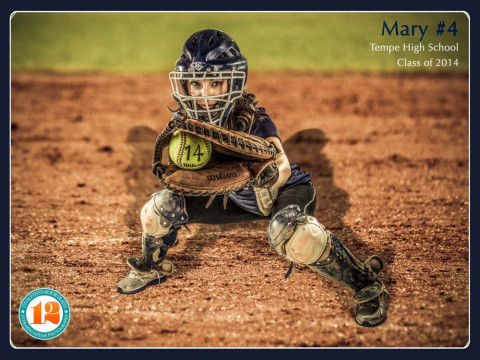 View an introduction video of me at http://everardokeeme.com/everardo
Photography is my passion.Whether I'm photographing a bicycle race or a senior portrait, for me it's all about capturing that one moment that happens in a split-second, from watching an athlete's defeat/triumph or seeing a person's true personality shine through. I personally take every photograph and invest a significant amount of time and money into training and education through professional organizations because you shouldn't settle for 'good enough'.
I care about quality. If you're wanting a quick, cheap picture...I may not be the photographer for you. People choose me for their portraits because I want to create memories that make you feel and look incredible. I feel passionately that photographs should last a lifetime.
I care about my community. I volunteer and donate my services to the American Cancer Society, The F.I.L.M. Project and Career Connectors because I think it's important for individuals and businesses to give back and support others.
So I welcome you to contact me at or so that we can sit down for a cup of coffee or scoop of ice cream to discuss how we can make your story and memories last a lifetime.
Specialties
Action Sports Photography
Beauty & Fashion Photography
Black & White Photography
Business & Corporate Headshots
Canvas Prints
Certified Professional Photographer
Commercial Advertising (Products, Marketing)
Corporate
Creative Event Photos
Creative Photography
Custom Framing & Mounting
Customized Services To Your Needs
Destination Weddings
Digital Enhancements
Digital Image Enhancement
Digital Image Files Included With Your Session.
Digital Photography
Editorial
Event Photography
Executive Portraits
Food, Wine & Beverage
Glamour Portraiture
Headshots
High School Senior Portraits
Industrial
Landscape Photography
Lifestyle
Lifestyle Photography
Modeling Portfolio & Headshots
On-Location
Outdoor
Outdoors
Parties
People
Photojournalistic Style
Portrait Photographer
Portraits
Prints
Professional
Professional Photography
Retouching
Senior Photo Session
Special Events
Studio Sessions
sweet 16
Teens