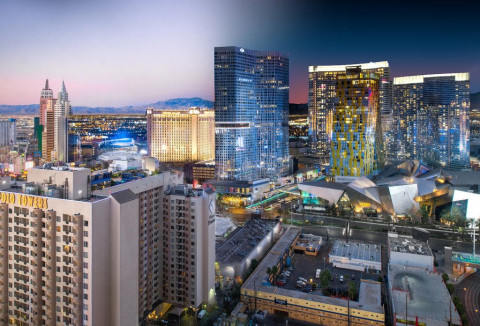 Greg Folkins is a commercial photographer with more than 15 years of versatile experience and expertise in photography.
Greg's passion for capturing light, composition, action, structure and design through the lens of a camera began in high school photographing for his school newspaper. His early raw talent gained him enough recognition to land him a partial scholarship in the Photography Program at the Art Institute of Philadelphia. He earned his degree in photography in 1993 and went on to pursue another degree in Marketing Communications from Delaware State University.
After completing his formal education, Greg joined the U.S. Coast Guard as a Public Affairs Photographer. His photography career in the Coast Guard presented a rare opportunity to shoot in just about every situation imaginable from Boston to San Francisco and back.
Greg has spent his last 12 years as a professional photographer and art director in the architectural and engineering industry working for fortune 500 companies such as URS Corporation, PBS&J and Balfour Beatty Construction. With 12 years of creative marking experience in the A/E field, Greg has a solid grasp of what a marketing department expects and requires for final photography and how to capture differentials in photography that win pursuits and convey marketing initiatives.
Greg's typical photography assignments range anywhere from architectural, engineering, transportation, industrial, healthcare, education, hospitality, entertainment and more. Whether he's shooting for annual reports, websites, marketing initiatives, small business advertising, or corporate proposal pursuits, Greg has the creative talent, experience and resources to capture your vision and expectations.
In his own words:
"I live, eat and sleep photography and never stop searching for that next perfect shot."
Greg's philosophy is simple; every client offers features and benefits in their business. Greg's photography specializes in showcasing both what your features are, and how your features benefit others.
Greg has lived in Mckinney Texas for the last 6 years. He loves Jesus Christ, his 6-year-old little girl, and of course, making pictures. He still struggles with accepting the Cowboys from time-to-time, but he's working on that.
Specialties
Architectural Photography
Commercial Advertising (Products, Marketing)
Corporate
Digital Photography
Entertainment
Environmental
Event Photography
Executive Portraits
Family and Class Reunions
Family Photography (Portraits, Lifestyle, Vacation)
Food, Wine & Beverage
Glamour Portraiture
Graphic Design
Headshots
Industrial
Interiors
Landscape Photography
Lifestyle
Modeling Portfolio & Headshots
Natural Light
On-Location
Outdoor
People
Portraits
Real Estate Photography
Small Business Photography
Travel & Tourism