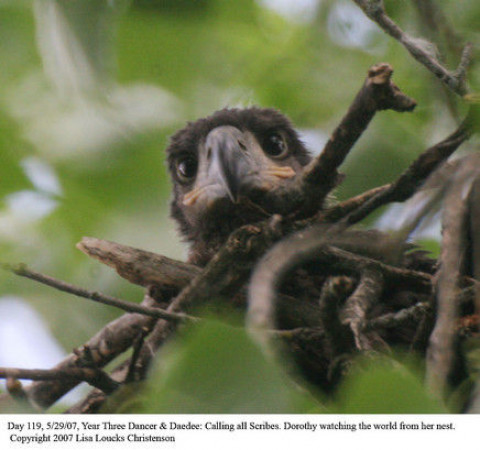 White Wolf Creek™ Studios features the artwork, wildlife documentaries and books of Lisa Loucks Christenson, a national award winning author and photographer, and #1 International Bestselling Author.
Lisa's motto: Stories picturing daily lives
Follow Lisa's Bald Eagle Documentary, now in its 12th year at http://LisaLC.com. Lisa's story that has been featured on Ron Schara's Minnesota Bound, exhibited at the National Eagle Center and her galleries, newspapers, magazines, news. Lisa's Winter Bugs exhibit, was another featured exhibit at the National Eagle Center in Wabasha, Minnesota.
When not outdoors on her documentaries, Lisa is behind the scenes, serving her publishing, communication clients.
Lisa's work appears daily in magazines, books, textbooks, papers, advertisements and sales sheets.
Credits: Esquire, Self Magazine, Perspectives, Rourke, Kirchoff-Wohlberg, Career World, Trips and Journeys, Travel World International, Woman's World, NAHEE, Disney, IBM, HyVee, KTTC, Post-Bulletin, plus hundreds more.
Specialties
Black & White Photography
Commercial Advertising (Products, Marketing)
Corporate
Editorial
Environmental
Exhibits
Fine Arts & Artistic Style
Food, Wine & Beverage
Giclee Printing
Graphic Design
Lifestyle
Nature
On-Location
Outdoor
Outdoors
Photojournalistic Style
Special Effects
Stock
Travel & Tourism
Videography